!-GénérEpar Avanquest Technology v:8.0. Pour plus d'information, visitez : http://www.avanquest.com -->
Due to the nature of these props, they are for use of experienced jugglers only
By purchasing from this site you are acknowledging that three finger juggling has no
responsibility for any injurys or damages that occur from any use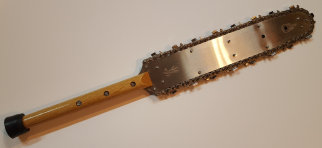 THREE FINGER JUGGLING LLC
TFJ LEATHERITE BALLS - MIXED
We are proud to bring you the Three Finger Juggling leatherite ball.
We are always striving to take existing juggling props and apply solid engineering principles
and theories to create stronger, better and longer lasting props.
With that being said we introduce the Leatherite Ball
Black and White - Panda Balls
Did you know Pandas have black and white balls? We did.......................because we sold them to them! The calming Yin-Yang appearance of these balls is enough to soothe the soul. Always expertly crafted and available in 3 different patterns.
The Leatherite Ball is a hand sewn 8 segment balls made from thick leather
which is custom rolled to give a texture to improve grip.
We than apply a custom coating which gives the balls a better grip performance under moist conditions.
So instead of your balls becoming harder to handle the more you perspire, these will actually grip more.
Many man hours are spent to produce each ball. always with an attention to detail and quality. Due to this we are currently only making 2 sizes. We are striving to streamline our sewing process and will be making more sizes, so if you do not see the size you prefer, please let us know.
2.75" @ 135g
3" @ 180g
Neon Orange/Green - Tree Frog Balls
These beautiful balls are a poke in the eye when it comes to brightness and attention grabbing. Its hard to tear yourself away! Who would have known tree frog balls could be so mesmerizing. For those times when you need the attention of everyone in the room whether they like it or not!
Accessories
Hairy Ball Bags!!!!!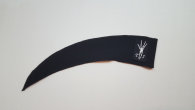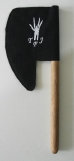 $12
$14
2.75" @ 135g
3" @ 180g
$12
$14
3 White Patches on each end with a
Black stripe around the middle
3 Black Patches on each end with a
White stripe around the middle
2.75" @ 135g
3" @ 180g
$12
$14
A White Patch, A Ring of Black, Then A Ring of White then a Black Patch
2.75" @ 135g
3" @ 180g
$12
$14
2.75" @ 135g
3" @ 180g
$12
$14
3 Green Patches on each end with a
Orange stripe around the middle
3 Orange Patches on each end with a
Green stripe around the middle
2.75" @ 135g
3" @ 180g
$12
$14
A Orange Patch, A Ring of Green,
Then A Ring of Orange then a Green Patch
2.5" @ 100g
$10
2.5" @ 100g
$10
2.5" @ 100g
$10
2.5" @ 100g
$10
2.5" @ 100g
$10
2.5" @ 100g
$10