!-GénérEpar Avanquest Technology v:8.0. Pour plus d'information, visitez : http://www.avanquest.com -->
Due to the nature of these props, they are for use of experienced jugglers only
By purchasing from this site you are acknowledging that three finger juggling has no
responsibility for any injurys or damages that occur from any use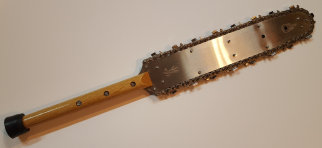 THREE FINGER JUGGLING LLC
TFJ LEATHERITE BALLS - SOLID
We are proud to bring you the Three Finger Juggling leatherite ball.
We are always striving to take existing juggling props and apply solid engineering principles
and theories to create stronger, better and longer lasting props.
With that being said we introduce the Leatherite Ball
Silver - Balls Of Steel
Superman's ball of choice! The Balls of Steel,
ok, so they are not really made of steel, just a
beautiful silver metallic finish. Great for stage
shows or times when you really need to grab
some attention.
The Leatherite Ball is a hand sewn 8 segment balls made from thick leather
which is custom rolled to give a texture to improve grip.
We than apply a custom coating which gives the balls a better grip performance under moist conditions.
So instead of your balls becoming harder to handle the more you perspire, these will actually grip more.
Many man hours are spent to produce each ball. always with an attention to detail and quality. Due to this we are currently only making 2 sizes. We are striving to streamline our sewing process and will be making more sizes, so if you do not see the size you prefer, please let us know.
2.75" @ 135g
3" @ 180g
White - Abominaballs
Straight from the Himalayan mountains, harvested from abominable snowmen (why do you think they are always so grumpy!) these balls are hard to find and a dream to juggle! Solid white balls have been a favorite amongst jugglers and these are made to last!
2.75" @ 135g
3" @ 180g
Neon Orange - Toxic Balls
Closely resembling toxic ooze (and the skin tone of so many famous people), you cant help but be noticed with these bright neon orange balls. With their leather solid construction and careful hand stitching, they are gauranteed to last more than a half life!
2.75" @ 135g
3" @ 180g
Neon Green - Moo.F.O Balls
Every wonder what happens to all those cows which get abducted by aliens? Thats right, they come back neon green and are used for the production of our Moo.F.O balls! Thats not a U.F.O its a Moo.F.O!
2.75" @ 135g
3" @ 180g
Accessories
Hairy Ball Bags!!!!!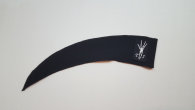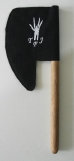 $12
$14
$12
$14
$12
$14
$12
$14
2.5" @ 100g
2.5" @ 100g
2.5" @ 100g
2.5" @ 100g
$10
$10
$10
$10